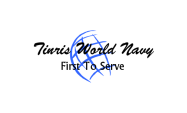 The Tinris World Navy is the spacefaring warfare and exploration branch of the Tinris Armed Forces and one of the global uniformed services of Tinris. As of 200/1,523/Promise, the Tinris World Navy had a total of 1,902,715 personnel on active duty and 405,912 in the Ready Reserve.
The Tinris World Navy represents 62.25% of the military budget of Tinris, with distribution of cost across all sovereign nations as determined by the Naval Oversight and Budgetary Office. The average cost per spacehand is 4.85Gc/year. At present, the World Navy maintains an active fleet of 2,121 vessels, of which 1,215 ships are armed, another 312 can be refitted to a battle ready posture within one month's time. A classified number of reserve vessels also exists.
Originally founded during the Era of Dawntime by Anadrizaren of Refuge during the Call to Immigration, the Tinris World Navy has experienced a cyclical rise and fall. In its first years, the World Navy enjoyed a surge in popularity as immigrants flocked to the newfound haven of Tinrisspace and the need for the safety of numbers rose to a fever pitch. Raids on immigrant vessels were common, with Neogi, Beholders, Illithid and other marauders of Wildspace preying on the surge of immigrants from worlds throughout Known Space.
During the Era of Conflict, the ships of the World Navy participated in hit-and-run tactics against the planar invaders, provided reinforcements to the Gates, mobilized ground forces and performed search-and-rescue. For these actions, the men and women of the World Navy were awarded numerous honors and afforded great leeway in proceeding Eras.
In the Era of Legends, tales of exploits surpassed those of previous Eras. At least one of the First Ascended was a captain of a World Navy vessel.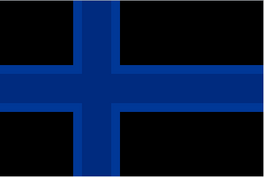 The Tinris World Navy in the Era of Promise has taken advantage of advances in society, technology and magic to fuel a carefully managed expanding sphere of influence. As of 1,523 Promise, the World Navy has vessels stationed on semi-permanent to permanent duty within 64 crystal spheres. Duties run the gamut from peacekeeping to uplift.
The Admiralty Board handles all military oversight for the World Navy as well as the Tinris Wildspace Marine Corps, a wholly subsidiary branch. Each of the seven Admirals oversees their own task group as well as representing the World Navy in civil matters. Further duties are distributed as follows:
Rank Structure
Edit
As of 1,523 Promise and having taken into consideration recent field created positions, the rank structure of the Tinris World Navy is as follows:
Enlisted Rank Structure
Officer Rank Structure